Ethical Management Ideology
General principles of ethics

​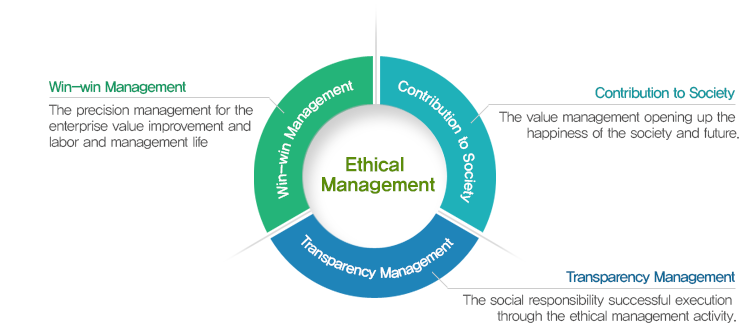 To establish a management philosophy and ethics of co-Lux Corporation to the corporate social responsibility and a fondness for the purpose of proper valuation standards and ethical norms related content.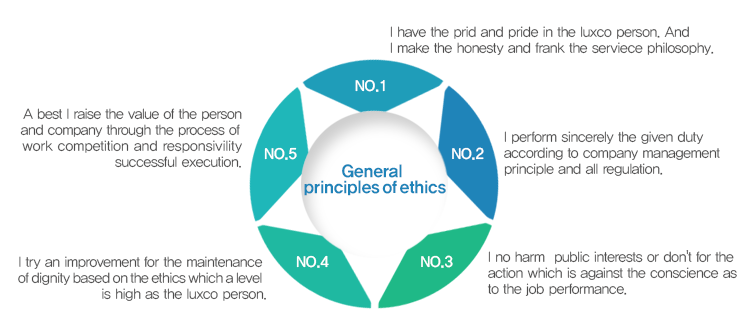 In carrying out the powers and responsibilities given to me as an employee of the company luxco We pledge that you will not be contrary to the information under "luxco ethics" and behavior. Must also adhere to these requirements, and declares that the "luxco ethics" active practice.

One.

The honor and pride of the company Ginny said as luxco's members.

One.

Does not take any financial interests that dominate the fairness of the business.

One.

Faithfully perform the duties assigned in accordance with the philosophy and ethics of the company.

One.

The bylaws, policies and regulations related to the company's business to understand and faithfully follow.

One.

Not any form of unfair conduct by the dominant position also.

One.

The effort in the development of companies and individuals through continuous self development.

One.

Take the lead in securing the company's competitive friendship based on ownership.

One.

Does not provide any benefits from stakeholders in the performance of their duties, and does not provide undue benefits.