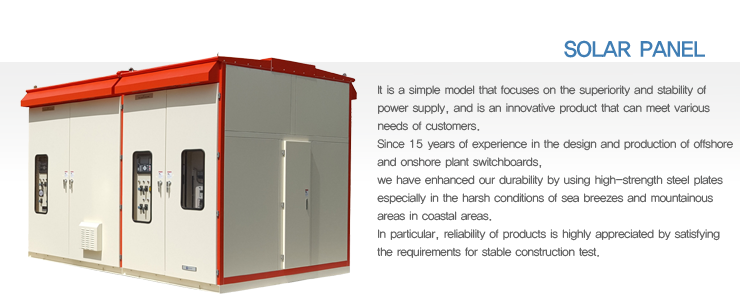 1

It uses high reliability and long life domestic and overseas breaker.

2

Engineering and electrical design consider electrical and mechanical stability.

3

Arc breakdown time is less than 15ms due to excellent insulation recovery characteristics when current breaks under vacuum condition of

high voltage circuit breaker.

4

The use of the circuit breaker for a long time does not degrade the vacuum degree and wear of the contact point. It has excellent breaking

performance and long mechanical life.

5

Built-in high-performance vacuum circuit breaker (VCB) and air circuit breaker (ACB) provide excellent power supply.

6

It is optimized for power generation facilities. In particular, it adopts transformer with more than 99% efficiency, and has high efficiency and

maintenance.