Extra High Voltage Switchgear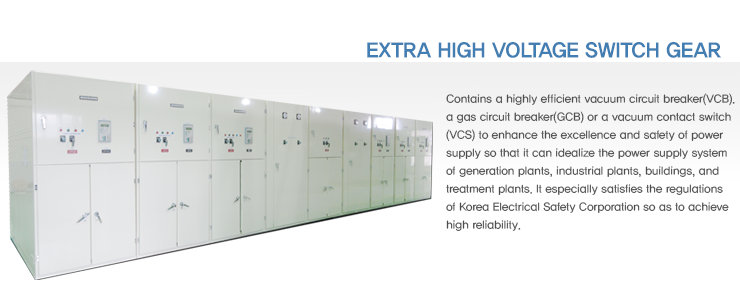 1

Contains highly reliable and durable domestic and foreign breakers.

2

Maximizes electrical and mechanical stability.

3

Economical and easy to maintain.

4

Highly durable with excellent breaking and closing characteristics.

5

Has an excellent insulation recovering characteristic on current vreaking in a high-vacuum state (less than 15 ms of arc period) .

6

Has very low vacuum rate decline and wear of contacts with long-time use of the vacuum breaker, with highly efficient breaking and high mechanical durability.
Extra High Voltage Switch Gear
Items
Bases
Standards
IEC, BS
ESB
JEM
Rated Voltage [KV]
3.6/7.2/12(15)/17.5/24/36
4.76/7.2/15/25.8
3.45/6.9/11.5/23/34.5
Rated Bus Current [A]
400, 600, 800, 1200, 1500, 2000, 25000, 3000, 4000
Rated Short-time
Current (1s) [KA]
8, 12.5, 20, 25, 31.5, 40
Rated Impulse Withstand
Voltage
(Maximum Volue) &
Rated Withstand Voltage
(Virtual Value)
Voltage
7.2KV
12KV
15KV(17.5KV)
22.9KV(24/25.8KV)
BIL [KV]
60(45)2)
75
75(95)3)
125
WithstandVoltage [KV]
20(16)2)
28
28(38)3)
50