Local group starter panel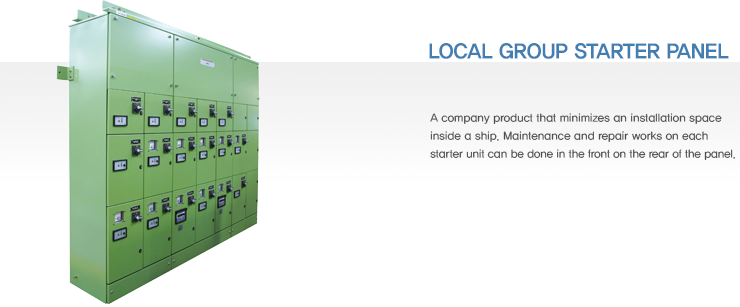 1

Leading in and out of cables is possible at its upper and lower parts.

2

The installation of an extra wire duct and the separation of the control terminal block from the power terminal block maximize safety and accessibility.

3

Each starter unit is standardized according to the capacity of the motor and the control system so that switchboard additions and unit arrangements are east.
Local Group Starter Panel - Construction (Fixed type)
Features
HGS7BB
HGS7BF
HGS7BW(Wall-Mounting)
Applicable Standard
IEC 60439-1,bs5486,VDE 0600-500
Regulation
ABS,BV,DNV,GL,KR,LRS,NVE,RINA,NK,IEEE45
Rated Voltage
500V AC (Up to 690V AC, Option)
Themal Withstand
Up to 130k A rms/1 sec
Electronic Dynamic Withstand
Up to 330k A,ASYM,Peak
Frame Work
Formed sheet steel or substantial box-frame
Access
Front and Rear
Front
Front
Protection Degree
IP21 (Up to IP44)
Power Line Inlet
Bottom
Bottom / Upper